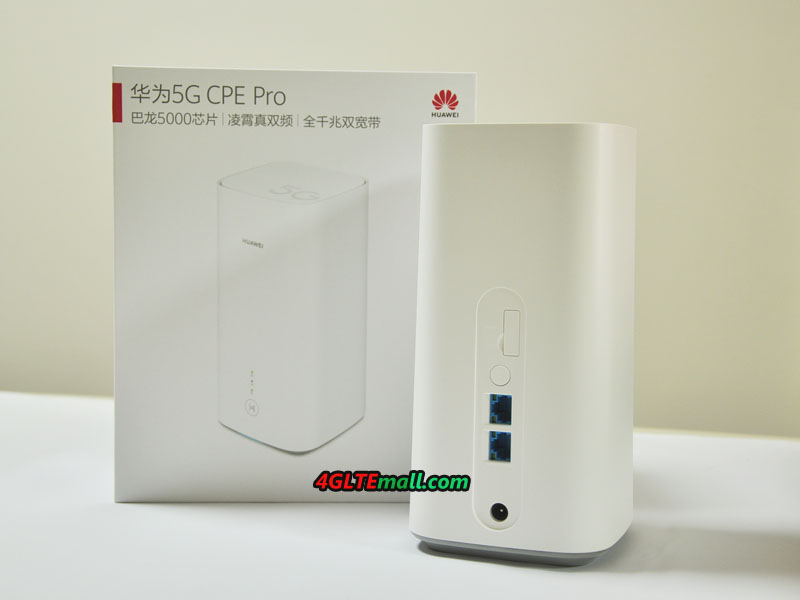 China's telecommunication giant Huawei Technologies (Huawei) has announced its NR/LTE terminal "HUAWEI 5G CPE Pro (H112-372)" for China a few days ago. The Huawei 5G CPE is in white color and is a stationary wireless LAN router called Customer Premises Equipment (Customer Premise Equipment: CPE) compatible with the 5th generation mobile communication system (5G).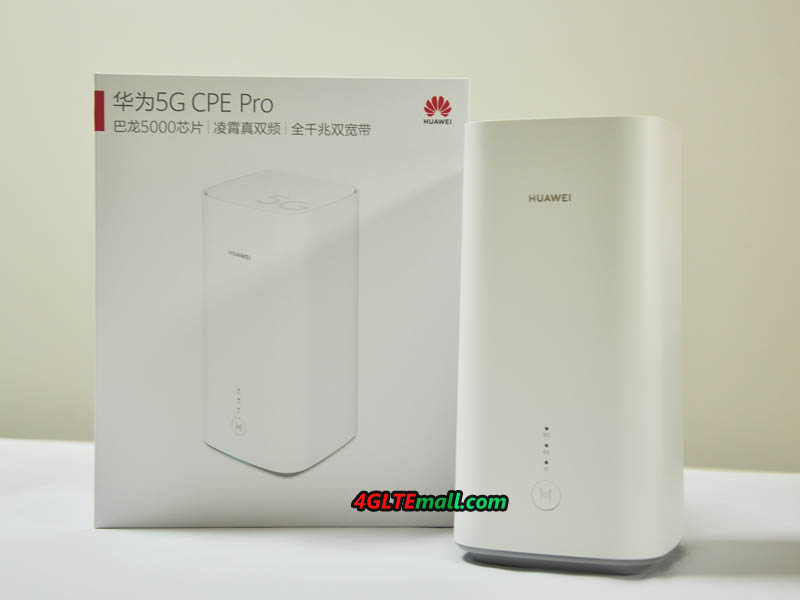 The communications modem will be a wholly-owned subsidiary of Huawei Technologies and will be powered by the HiSilicon Balong 5000, which was developed by HiSilicon Technologies (Shenzhen Haijin Semiconductor) in China.
The new Huawei 5G WiFi router supports 5G NR frequency bands on (TDD) 4500 (n 79) / 3700 (n 77) / 3500 (n 78) / 2500 (n 41) MHz, and 4G frequency bands are also supporting, including LTE (FDD) 2600 (B7) / 2100 (B1) / 1800 (B3) / 1500 (B32) ) / 900 (B8) / 850 (B5) / 800 (B18 / B19 / B20) / 700 (B28) MHz, and LTE (TDD) 3700 (B43) / 3500 (B42) / 2600 (B38) / 2500 (B41) / 2300 (B40) / 2000 (B34) / 1900 (B39) MHz.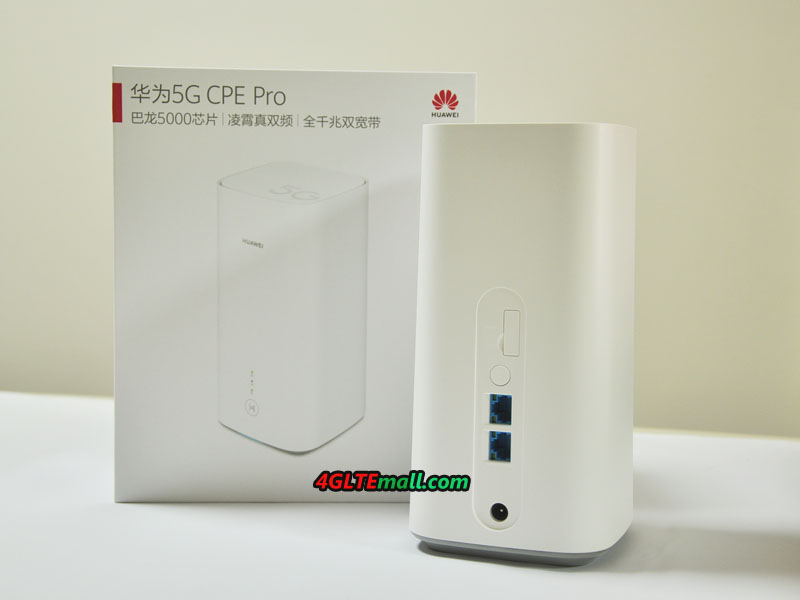 The NR method is a communication method specified to satisfy the requirements of 5G in the 3rd Generation Partnership Project (3GPP) of the standardization organization, and the NR method and the LTE method cooperate with a standalone (SA) in which the NR method operates alone. There is a non-stand alone (NSA) that operates as a standard, and HUAWEI 5G CPE Pro can use both stand alone and non stand alone.
The communication speed is NR at 2.33 Gbps for downlink and uplink at maximum 1.25 Gbps, and LTE corresponds to LTE DL Category 19 and LTE UE Category 13 at downlink up to 1.6 Gbps / up to 150 Mbps.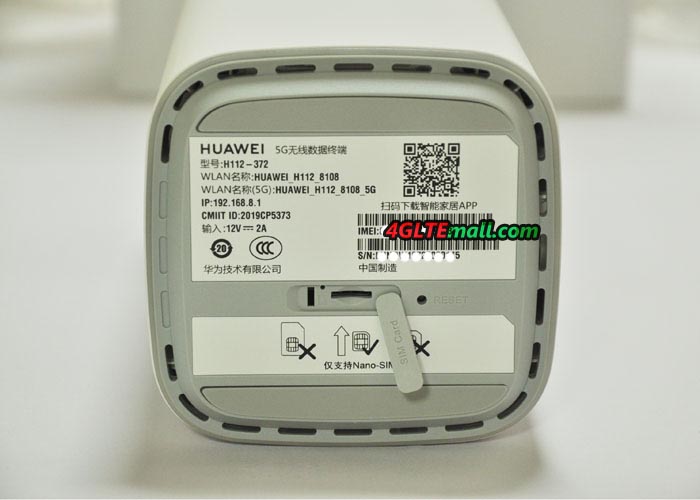 The actual communication speed varies depending on the bandwidth operated by the telecommunications carrier, the up / down ratio, the speed control, and the cell tower distance.
The SIM card is single SIM and the size is Nano SIM (4FF) size. It also supports wireless LAN IEEE 802.11a/b/g/n/ac (2.4 GHz / 5 GHz). It has to mention that the 5G WiFi router supports 802.11ax, also called WiFi 6, which would provide much faster wireless data transmission.
Here now the Huawei 5G router is for sale in many e-commerce platforms and the Huawei 5G CPE Pro price is good. As we know, the Huawei router is unlocked and open for any compatible networks. From the supported freuquency bands, we can see the new 5G router can work in most of the countries over the world.