At Mobile World Congress 2019, Huawei introduces a 5G NR router named "5G CPE Pro", the device is designed to provide neat data throughput in the fifth-generation mobile network. Up to 6.5 Gbit/s can be realized in the download and thus puts the competitors Qualcomm in the shade for the time being. Not only the sub 6GHz frequencies, but also mmWave in the range of 26 to 28 GHz are supported. By Wi-Fi 802.11ax, the data packets come in the home network fast enough on the computer. Below table shows the detail feature and specifications of the Huawei 5G CPE Pro.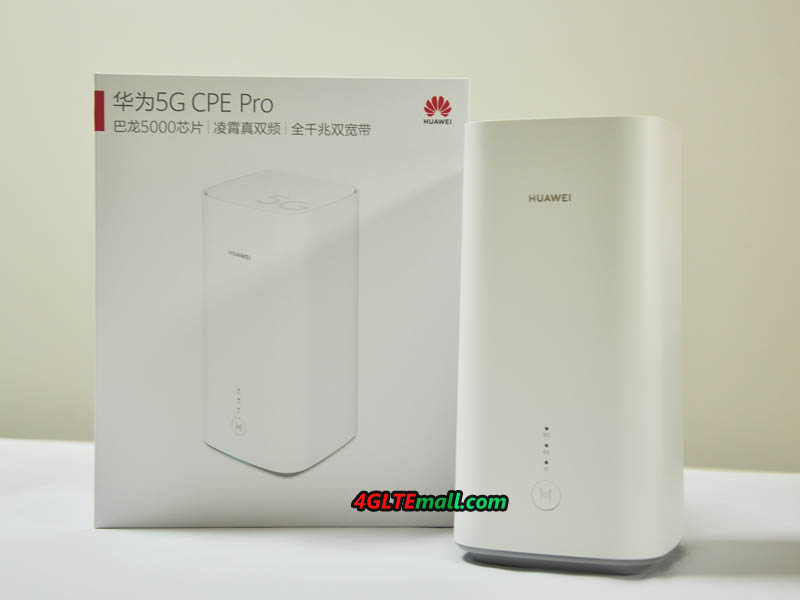 Features and Specs of the Huawei 5G CPE Pro
Manufacturer and device name
Huawei CPE 5G Pro H112-372 / H112-370
Supported cellular standards
2G, 3G, 4G, 5G
chipset
Huawei Balong 5000
Maximum 5G data rate
5100 Mbps; 1.25 MBit/s upload
5G standalone
Yes
5G Non-standalone
Yes
Sub 6GHz frequencies
Huawei H112-372: n41 / n77 / n78 / n79

Huawei H112-370: only n78

mmWave frequencies
No
Network properties (LAN & WiFi)
WLAN standards
a / b / g / n / ac and ax
Maximum gross data rate with WLAN
Huawei H112-372 1167 Mbps
Huawei H112-370 5100 Mbps
Supported WLAN bands
2.4 and 5 GHz
WLAN guest access can be installed
Yes
WLAN encryption standards
WPA, WPA2, WPS
Gigabit LAN
Yes
miscellaneous
Connection for external 5G & LTE antenna
yes, 2 x TS-9 (Buy Huawei 5G CPE Pro external antenna)
IPv6 support
Yes
NAS capability
Yes
Power consumption approx.
<24 watts
suitable for IPTV
Yes
can be used as a media server
No
USB ports on the back
No
Dimension and weight
99 mm x 107 mm x 215 mm (700 grams)
Further information
Manual for download (PDF)
not available
Available at
» www.4gltemall.com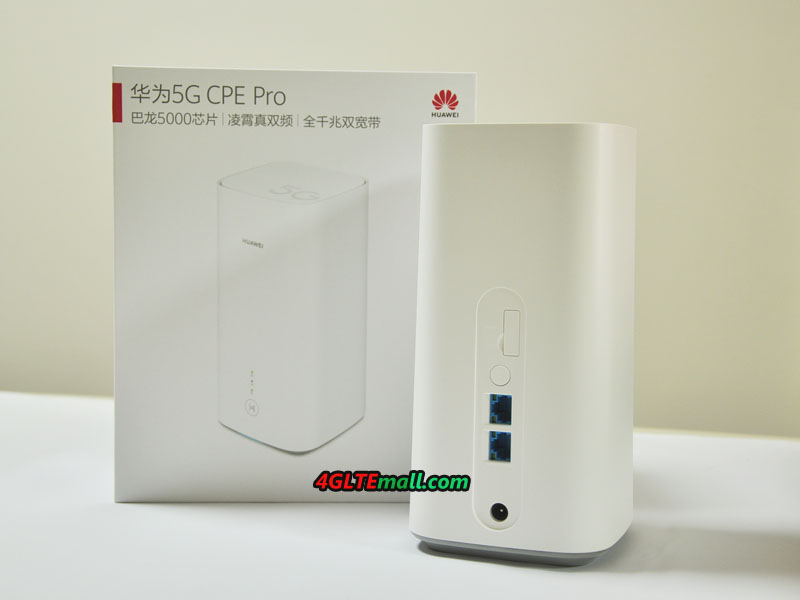 5G router with high bandwidth
With the Balong 5000, Huawei introduced a chipset that takes the lead in terms of bandwidth. Up to 6.5 Gbps are available here in the download. It is noteworthy that not only the frequencies below 6 GHz are usable. Even in the mmWave range between 26 and 28 GHz, data can be exchanged and thus ensure the high speed in perspective. The 5G CPE Huawei is one of the fastest on the market.
As one of the first devices of its kind, the Huawei 5G CPE Pro also masters both communication possibilities of the fifth network generation. While many early implementations only offer non-stand-alone (NSA), the new CPE Pro is also capable of providing a data connection through standalone (SA). At the same time, however, it is also compatible with the old mobile network such as 4G LTE. If 5G is not available, the router 5G can automatically switch to 4G LTE networks.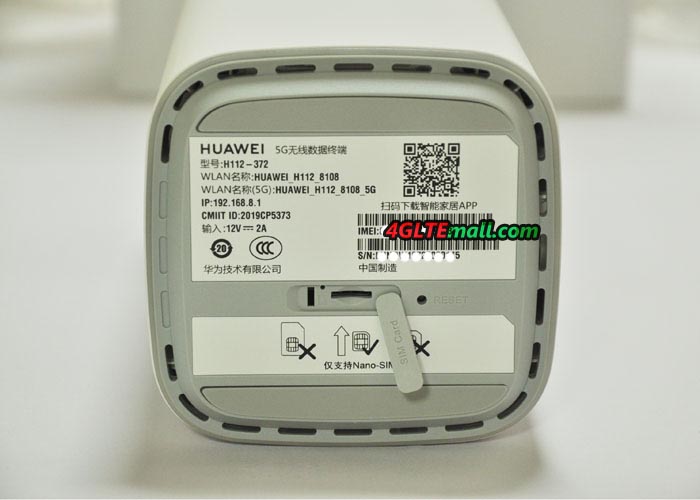 Cool design
In the optical design, the Chinese manufacturer has given a lot of effort. Already the decision for white piano paint evokes memories of the manufacturer from Cupertino, which is responsible for the production of the iPhones. Upright and with rounded corners, it fits easily into the household. It provides information about the current status via three status LEDs. However, the Huawei 5G CPE pro has no built-in or removable battery, so it's not for mobile.
WiFi 802.11ax Available
For gross data throughput rates of up to 4.8 Gbps, the WLAN provides 802.11ax. It uses the MIMO technology, which transmits over several antennas in variable frequency ranges. Up to 160 MHz of spectrum can be bundled. This ensures that the external connection can be used accordingly.
Availability
The 5G router is now open for sale in China. And Vodafone also presents this router with tariff. If your location has 5G coverage, you can get the 5G CPE Pro to enjoy amazing 5G speeds!